Brenda L. Schwarzbach MMT MTI CHI
Brenda is the owner and lead instructor at the school.  She has been doing massage and bodywork for more than 24 years.
As a massage therapist specializing in acute and chronic pain, her clients call her the miracle worker.
As the owner and one of the school's instructors, Brenda teaches several of the classes in massage, Creative Healing, and anatomy.
Leave your contact information and we will send you more information on upcoming classes 
Shane Logan
A massage therapist for over 20 years, Shane Logan has owned his own spa, and has worked independantly and is currently located at Weum Chiropractic in Springdale, Arkansas.
Shane is also presently the massage therapist for the University of Arkansas' women's golf team.  Another of his passions is teaching therapeutic yoga and he is one of the instructors at Yoga Shala in Newton County, Arkansas.
As an instructor at the school, Shane teaches body reading,  myofascial release techniques and massage to enhance performance.
Misty Hudspeth, LMT, LM and CPM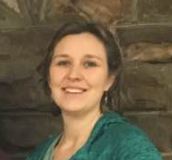 A massage therapist for over 20 years, Misty is also a Licensed Midwife and a Certified Professional Midwife.  Prenatal clients are one of the fastest growing client populations in NWA. Misty will guide us through the information massage therapists must know for their prenatal clients. Also an expert in herbs and nutrition Misty will be able to share her expertise with our students in part of our self-care section of class
Sara Mick RN
Sara Mick has been a Registered nurse for nearly 40 years but she is also an accomplished instructor of the Healing Touch technique.
As a modality used in hospitals across the country this light form of touch and energy medicine has had a long tradition in the United States.  We feel our students can benefit by the exposure of subtle bodywork as well as the deeper tissue methods.
Habib Ghanim
A massage therapist for over 20 years, Habib has been an active member of the American Massage Therapy Association for many years.  He has extensive experience as a spa owner and businessman.  Habib will be teaching some of our business and communications classes as well as giving his expertise with his massage technique.