Brenda L. Schwarzbach MMT MTI CHI
Brenda is the lead instructor at the school.  She has been doing massage and bodywork for more than 20 years and has taught massage in 3 different schools in Arkansas.
As a massage therapist specializing in acute and chronic pain her clients call her the miracle worker.   She has been doing pain therapy for head, neck, shoulders and low back for 20 years and she specializes in sciatica and has been extremely successful.
As the owner and one of the school's instructors, Brenda  teaches several of the classes in massage, Creative Healing, and anatomy. Brenda is available for massage by appointment only
Leave your contact information and we will send you more information on upcoming classes 
Greg Schwarzbach MT, RT, Assistant
Over the last 23 years, Greg has worked as a Radiologic Technologist, and in 2018, attended Black Brook School of massage to get his massage license.  Greg now assists Brenda with running the school, as well as assisting the students in class.
Greg brings an infectious sense of humor to the school, and is your go-to person for initial contact,  and general information about our school.
Leave your contact information and we will send you a school catalog 
Jamie Sanders MMT
Jamie and Brenda graduated from the same class at the Northwest Arkansas School of Massage and she has been doing massage for 18 years.  Her specialties are Hygiene, Spa massage techniques, and geriatric massage.  She brings a high energy passion to the school and her sense of humor always cracks us up.
Recently Jami introduced the weekend class to hot stone massage, sharing some of the ways it is used at a Spa Botanica, in Rogers and at the Bodhi Tree in Fayetteville, AR.
John R. Brochu MTI,
Licensed massage therapy instructor and certified hypnotherapist.
John has nearly 30 years experience in massage therapy.  His passion is working with athletes for increasing performance as well as rehabilitation. His expertise is in deep rehabilitative massage and he will be sharing his knowledge during the Trigger Points, Myofascial and Sports massage section of the class.  He will also share his expertise in communication skills and how to assess your clients.  John and his wife Renee are owners of Brochu Hypnosis Center in Fayetteville, AR there will be schedule field trip to his clinic as part of our curriculum.
Sarah Crosswhite MMT
Licensed master massage therapist in Arkansas and Alaska
Sarah teaches occasionally at the school when her schedule permits.
She brings a grace and thorough understanding of the body into her massage and will help you see the body as a whole.  She is head of customer service at her present position and teaches professional communications, ethics and how to handle complaints.
Also well educated in nutrition and what our body needs to be at its best, Sarah will help students understand how to optimise their potential.
Jonna Townsend MMT
 With 15 years experience Jonna is able to share a couple of different perspectives working as a massage therapist.  For many years she worked with a chiropractor.  Today as a stay at home mom with her massage practice at the house, she is able to keep her loyal clients happy and still be with her children.  Jonna will be teaching Swedish massage and some of the Creative Healing portion of the class.  She may also surprise you in an anatomy class occasionally.
Misty Hudspeth, LMT, LM and CPM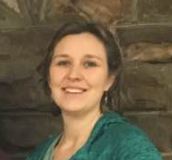 A massage therapist for over 20 years, Misty is also a Licensed Midwife and a Certified Professional Midwife.  Prenatal clients are one of the fastest growing client populations in NWA. Misty will guide us through the information massage therapists must know for their prenatal clients. Also an expert in herbs and nutrition Misty will be able to share her expertise with our students in part of our self-care section of class
Michelle Kenyon MMT
Michelle has had a full time practice in Fayetteville since 2002 and has always had a loyal clientele. 
Michelle will be sharing her blend of massage and Deep Tissue work and her experiences with marketing.  She will also share how to  add other modalities to your massage menu.  Michelle is a Stephenson's Method Practitioner and has also had classes in Reiki, Liposassage, and cranio-sacral work.