Why you should choose our massage school?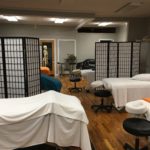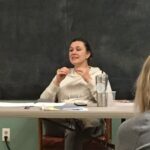 Well, our school is a bit different than any other in Arkansas.
We are a community of instructors who teach different portions of our 500-hour class.  All of us have over 10 years of experience in the massage and bodywork industry and all of us still do massage or bodywork for clients.
We know massage in Northwest Arkansas.
We know what the clients want and employers need.

We offer a foundation of Deep Swedish massage and orthopedic massage training.

We have hydraulic lift tables!  This makes it so much easier for all our students to keep correct body mechanics  

Our mission is to provide students with the best education possible so any of our students, can land the job they want, wherever it may be.

Who are the instructors?

Each of our primary and guest instructors have an important role in the school by providing their experience with clientele and different work situations.  They also all have their own personal likes, dislikes and requirements for a massage career as it fits in with their family and personal life.

Stephenson's Creative Healing, Enertropic therapy, Swedish and orthopedic massage,  anatomy,  law and ethics with Brenda Schwarzbach, Massage Therapy Instructor
Body reading, structural realignment and pain therapy with Shane Logan, Master Massage Therapist
Deep Tissue and Sports massage, business - Christen Spain, Master Massage Therapist
Energy modalities - Sara Mick RN Healing Touch instructor
Pregnancy and Prenatal - Misty Hudspeth, Massage therapist and Certified and Licensed Midwife 
LaStone massage with - Elizebeth Brown, Master Massage Therapist
Special guest instructor for finance and and investment -  Derrick Dohmen LMT ChFA
Coming Soon
Advance Massage Therapy Curriculum
We are developing two career tracks for students wanting to increase their knowledge.

125 hours of additional classes including 25 clinic hours working with specific clients

Brenda Schwarzbach, Massage Therapy Instructor - Soft Skills Track

Stephenson's Method of Natural Healthcare
 Gentle Birth Method
Medical
        Shane Logan, Master Massage Therapist - Performance Track
     Athletes
     Acute and Chronic Pain
    Orthopedic
Coming in 2023 an additional 125 hours are added to the 500 hour curriculum to qualify graduates for the Interstate Massage Therapy Compact.
What our students say
Brenda is an amazing teacher. With her background and experience, you will learn techniques that are just not taught at other schools. She is caring, kind and a very patient teacher. She wants you to succeed and is willing to help in any way she can. I so enjoyed my experience with her and my classmates. It's affordable and very much worth it. I feel confident that I can bring an education that will help me stand out to future clients.
Kim F.
Stop looking for a massage school. This is the place for you. Do you care about people? Do you want to help them feel their best? Are you interested in different types of massage? Like I said, this is the place. I never dreamed I could learn so much in so little time. I feel prepared for my life as a massage therapist AND got to learn in a caring environment with the absolute most knowledgeable instructor. This school is a blessing to the universe. My review could go on forever, so do yourself a favor and check out the school. You deserve to do something positive that will benefit you and the community.
Brandy 2021
Black Brook School of Massage is absolutely the best start to learn massage therapy. Fortunately, I made my best decision to study at Black Brook School. As a scholarly mentor, Brenda encouraged me to overcome the challenge of Anatomy and Physiology since English is my second language. I really enjoyed learning from Brenda with growing confidence day by day. After graduation, Brenda keeps supporting and guiding my continuing study. I will never stop the journey of Continue Education at Black Brook School of Massage. It is the BEST!!!
Jianwen Ren 2020
Absolutely FIVE STARS!!!! Choosing to learn from Brenda at Black Brook School will forever be one of the best decisions you will ever make! Her vast experience in so many different areas of the Healing Arts is invaluable. Brenda is passionate about helping her students understand how textbook knowledge applies to human situations and that they have the skills to use massage methods on individuals always with Care, Compassion, and Safety. If you are serious about becoming a massage therapist, you can graduate from Black Brook with the skills and confidence to succeed. Cathy Jamison – class of 2019
Cathy J
The most amazing school! I am so glad that I made the decision to attend the Black Brook School of Massage. Brenda is the most caring and passionate teacher. She created a very welcoming and accepting environment for all students. And the support doesn't stop when you graduate, Brenda is always checking in and giving guidance. She continues her support long after you say your goodbyes. I have never felt alone throughout my journey. I would recommend to all my family and friends!
Bronte S
Review from C F
A year ago
I wanted to become a massage therapist for many years but all the schools around town weren't meeting my expectations. I came across Black Brook School of Massage and I am so grateful that I did because every weekend I am amazed and reminded of why I picked it. Brenda and her team are invaluable and I know I am getting the best education around.
Christina F
Approved School by Arkansas Dept of Health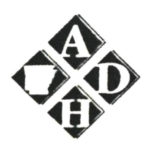 Approved Provider for Continuing Education
The school is a member of American Bodywork and Massage Professionals
The school is a member of American Massage Therapy Association
Contact Us Today
28 S College Ave Fayetteville Arkansas 72701
Learn more about Creative Healing
Joseph B. Stephenson's Method of Natural Healthcare