Invest in your self
Have you dreamed about going to Massage school?
Black Brook massage school offers the fewest number of hours to obtain your licensed with the most dynamic group of instructors in Northwest Arkansas at a very competitive price. Would you like to have a flexible schedule so you could have more time for your family?  Do you dream of being your own boss? Is helping others a priority in your life?  Perhaps working with a team of other therapists in a beautiful atmosphere seems like the perfect work environment.  Black Brook School of Massage may be just the thing to transform your life.
Do you have a full time job but would still like to go to school?
We make it easy to maintain your present commitments and still learn a new career with our weekend schedule.  Our 500 hour class, allows you to graduate in 8 months by attending classes on only Saturday and Sunday.  Our classes may be the perfect solution for learning new skills while still fitting into your family and present work commitments.  We also offer a rotating modular curriculum so the class may be taken in stages.
Things to think about:
Do you have a passion for helping others?
Does touch seem a natural response to you when you see someone in pain or stressed out?
Would you like to be able to be your own boss and make your own schedule?
Perhaps you love a relaxed but upbeat working atmosphere where you can work with a team of other therapists in a gorgeous spa setting.
Our inhouse financing is available so you may pay on a monthly basis while getting your education.
Consider massage school as an option to transforming your life. Call or make an appointment for an interview.  We love visitors!
There is a shortage of Massage Therapists in our area!
There are so many options in this career which is one of the fastest growing industries on the planet.
What kind of massage are you drawn to?
Therapeutic
Sports
Prenatal
Spa
Eldercare
Hospice/ Cancer
Where would you like to work?   We get calls every week asking when our students will be graduating!
Your own business either outcalls or at your own office.
Share with other massage therapists as a group.
A corporate owned Spa.
Chiropractor's office.
Beauty Salon.
Cruise Ship.
We are now offering a class during the week beginning in January
Each Massage school in Arkansas, Oklahoma and Missouri is required to offer the following 500 hours to for students to become licensed, however each school sets their own curriculum.
Licensed Massage schools in Arkansas must contain the following hours:
Massage and techniques - 225 hours
Anatomy and Physiology - 175 hours
Business and Ethics - 25 hours
Hydrotherapy, Heliotherapy, and Electrotherapy - 25 hours
Hygiene and infection control - 25 hours
Related subjects of our choice - 25 hours
We go beyond this schedule however and offer one of the most dynamic curriculums in the state with a staff that has over 200 years of combined experience in the massage and medical industry.
Fun and Fulfilling!
Classes on Weekdays and Weekends.
During our 500 hour curriculum, we teach an intensive program with a variety of instructors who are experts in their field and have been chosen because of their love of their craft.  Each of our teachers has been doing massage and bodywork for at least 10 years.
More than just technique, massage is also about people, so you will also learn communication skills, marketing, networking and how to create professional boundaries.
There is no need to worry about whether you will find a job after graduation. There is a shortage of massage therapists in our area and we get weekly requests for graduates.
We are creating a community of spas, chiropractic clinics and other places that hire and they keep us informed when they are short-handed.  Individual massage therapists sometimes ask if there is someone who wants to share space.  We love these opportunities to hook a couple of like-minded therapists up. Many opportunities are available for your new career after graduation and we will prepare you for whatever type of massage you are drawn to.  At Black Brook School you will learn there is a whole new world waiting for you.
Swedish Massage – this is the foundation of our class but it is based upon the principals of  Stephenson's Creative Healing.
Required classes also include
Anatomy and Physiology
Pathology for massage therapists
Kinesiology and Biomechanics for massage therapists
Arkansas State law for massage therapists
Hygiene and infection control safeguards
Client intake and documentation
Business and Ethics practices
Client and professional communications
Record keeping and charting
Self care – physical, mental, emotional and spiritual
Additional classes include
Prenatal massage
Soft Tissue Release
Enertropic Therapy
Facials, scrubs and spa techniques
Sports and Performance massage
Clinical Therapeutic massage and stretching techniques
Aromatherapy
Hot stones
Marketing and networking
Reflexology
Exercise
Nutrition
Meditation
Self hypnosis
Introduction to Bowenwork
Clinical massage experience
A field trip to a local spas will be included.
Reserve your place in one of our upcoming classes!
$300.00 Registration fee to hold your space.  Class size is presently limited to 12.
This money will go toward your text Books and workbook, student insurance and online study and practice testing application.
Save my place now! 
Financing for our full tuition of $6400.00.
Some people's biggest concern about attending massage school is 'How do I pay for it?'.  
If you are a resident of Arkansas low cost financing is now available from the Arkansas Rural Endowment Fund.  They have the cheapest option we've been able to find so far  and you won't need to start paying the loan back for 6 months after you graduate.
We also offer a no interest in-house option for a $500.00 finance fee.  Talk to Brenda or Greg if you'd like this option.
Our only requirement is that your tuition is fully paid before receiving a diploma.
What People say about the school
"Brenda at the Black Brook School did some massage work on my wife who was experiencing pain in her back and one leg is some positions.  The results were good, and that problem has not returned for a couple years now.  Brenda is just excellent".
Joel S
"I have known Brenda for many years and can say for sure that she is the best you can find in therapeutic massage and healing. Brenda is one of those people who just keep learning and expanding what they know. She also has tremendous sensitivity in evaluating what a client needs as an individual and doing what will benefit them most.

Having had massage therapists that just pummeled you about, it has been wonderful to find a practitioner who left you feeling that you were on the road to healing without hurting you. She will bring all of that knowledge and understanding to the classes she teaches I know".
Jan S
"If you are looking for a great massage school in North West Arkansas, look no further than Black Brook School of Massage and Creative Healing. Brenda Messling gives some of the most informative CEU's in Arkansas. I would recommend this Massage School to anyone who is interested in a career of Massage Therapy and Creative Healing".
Jamie S
"Oh joy, I am so very happy to see this school is a reality.  Brenda Messling is an exceptional massage therapist who was the only person to help me with my hip pain.  To know that she will be teaching others massage will be a gift to many.  If you are seriously wanting to begin helping others by becoming a massage therapist then look no further for your instructor!  And what you will learn in the continuing education classes are going to put this school in  Must attend in your future.  Brenda Messling I wish you and your students continued success".
Angie P
"It was delightful and refreshing to be in your presence, and I enjoyed the classes too"!
Martha
Brenda L. Messling MMT MTI CHI
Brenda is the owner and lead instructor at the school.  She has been doing massage and bodywork for more than 20 years and has taught massage in 3 different schools in Arkansas.
Her clients call her the miracle worker.   She has been doing pain therapy for head, neck, shoulders and low back for 20 years and she specializes in sciatica and has been extremely successful.
As the owner and lead instructor, Brenda will be teaching several of the classes in massage, Creative Healing, and anatomy. Brenda is available for massage by appointment only Leave your contact information and we will send you a school catalog 
Guest instructors
While Brenda and Greg provide the foundation of the instruction at the school, our guest instructors offer a wide range of education and experience to share with our students.  We have chosen instructors who we feel share our philosophy of massage and bodywork, those who have excellent ethics and professionalism and are expert in their field.
As a group we feel we provide the best quality  massage instruction available in Northwest Arkansas.
Greg Schwarzbach RT
A licensed radiology tech for over 23 years, Greg knows his anatomy and how to talk to patients. His engaging way of teaching will leave you in stitches and help you to remember complicated information so you can pass your licensing exam after graduation.   His knowledge of self hypnosis and meditation will also help keep you focused and aware throughout your day in class and later in your work. Leave your contact information and we will send you a school catalog 
Jamie Sanders MMT
Jamie and Brenda graduated from the same class at the Northwest Arkansas School of Massage and she has been doing massage for 18 years.  Her specialties are Hygiene, Spa massage techniques, and geriatric massage.  She brings a high energy passion to the school and her sense of humor always cracks us up.
Recently Jamie introduced the weekend class to hot stone massage, sharing some of the ways it is used at a Spa Botanica, in Rogers and at the Bodhi Tree in Fayetteville, AR.
John R. Brochu MTI,
Licensed massage therapy instructor and certified hypnotherapist.
John has nearly 30 years experience in massage therapy.  His passion is working with athletes for increasing performance as well as rehabilitation. His expertise is in deep rehabilitative massage and he will be sharing his knowledge during the Trigger Points, Myofascial and Sports massage section of the class.  He will also share his expertise in communication skills and how to assess your clients.  John and his wife Renee are owners of Brochu Hypnosis Center in Fayetteville, AR there will be schedule field trip to his clinic as part of our curriculum.
Nancy Pierson LMT
 Nancy is a licensed massage therapist but her first love is Bowenwork.  This modality looks subtle but is a whole body system that works neuromuscularly to relieve tension, unlock the musculature through manipulating the connective tissue.
Bowenwork is a system of its own and Black Brook School and Nancy work together to provide the 500 hours necessary for Bowenwork therapists to qualify for their massage license as well as their Bowenwork certification.
Misty Hudspeth, LMT, LM and CPM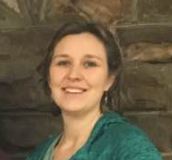 A massage therapist for over 20 years, Misty is also a Licensed Midwife and a Certified Professional Midwife.  Prenatal clients are one of the fastest growing client populations in NWA. Misty will guide us through the information massage therapists must know for their prenatal clients. Also an expert in herbs and nutrition Misty will be able to share her expertise with our students in part of our self-care section of class
Jonna Townsend MMT
 With 15 years experience Jonna is able to share a couple of different perspectives working as a massage therapist.  For many years she worked with a chiropractor.  Today as a stay at home mom with her massage practice at the house, she is able to keep her loyal clients happy and still be with her children.  Jonna will be teaching Swedish massage and some of the Creative Healing portion of the class.  She may also surprise you in an anatomy class occasionally.
Sarah Crosswhite MMT
Licensed master massage therapist in Arkansas and Alaska
Sarah teaches occasionally at the school when her schedule permits.
She brings a grace and thorough understanding of the body into her massage and will help you see the body as a whole.
Also well educated in nutrition and what our body needs to be at its best, Sarah will help students understand how to optimise their potential.
Habib Ghanim LMT
Licensed massage and owner of Therapods in Fayetteville, Arkansas
Habib and his wife Sally own Therapods a magnesium float spa in Fayetteville.  His busy schedule only allows him to come to class on occasion but his experience with many types of clients and types of bodywork is a great asset to the school.
Habib specializes in client communications, business ownership and deep relaxation massage.
Michelle Kenyon MMT
Michelle has had a full time practice in Fayetteville since 2002 and has always had a loyal clientele.
Michelle will be sharing her blend of massage and Deep Tissue work and her experiences with marketing.  She will also share how to  add other modalities to your massage menu.  Michelle is a Stephenson's Method Practitioner and has also had classes in Reiki, Liposassage, and cranio-sacral work.