It takes a Village
4 generations of therapists!

Our commitment to individual growth includes people, community and time outdoors being connected to our incredible natural world.  Massage is a wonderful modality and it can help a wide variety of physical issues.  Spiritual issues are different and having a strong connection to other people and the natural world around us is crucial.  Join our community of like minded generous and compassionate people and we will all grow together and create a better planet, even if its just where we are at this moment.
Therapists in Fayetteville, Rogers, Springdale and Bentonville
Shane Logan MMT – Instructor at BBSM
Daria Barerra LMT graduate 2021
William Ireland LMT 2022 graduate
Bronte` Stewart LMT graduate 2019
Skyler Pike LMT graduate 2020
Cindy DeWitt LMT Graduate 2021
Alison Taylor LMT graduate 2020
Cody Lucas LMT graduate 2020
Kellyn Williams 2021 graduate
Kylie Long 2021 LMT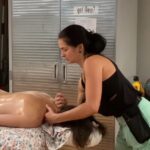 Autumn Anderson LMT 2022 graduate
Jonna Townsend LMT/ licensed Esthetician
Becky Reed 2021 graduate
Tara JoCorbino LMT graduate 2019
Diana Ocampo 2022 graduate
Brendan Maxwell LMT graduate 2019
Cheyenne BeaversLMT 2022 graduate
Tess Everett 2022 graduate
Sherri Plancheon LMT
Jianwen Ren LMT graduate 2020
Tracy Maze LMT
Jamie Todd Thompson LMT graduate 2017
August (Gus) Widner LMT Graduate 2021
Sofie Goodsell 2022 graduate
Summer Rahmoeller Graduate 2021
Alicia Buechler 2022 graduate
Brandon Gilmore 2022 graduate
Shandi Childres 2022 graduate
Karissa Hobbs graduate 2021
Ryan Pearson 2023 Graduate
Keith Figuera
Zandalee
Calya
Tiffany
Katelyn Brooks
Olivia
Therapists in North Arkansas (Eureka Springs, Harrison) and Missouri (Branson, Joplin, Springfield, St Louis)
Jennifer Murray LMT graduate 2019
Brandy Jennings LMT Graduate 2021
Lillie Velesquez LMT 2022 graduate
Valerie Haight LMT graduate 2019
Tanya Tracy LMT graduate 2020
Linda Warren LMT 2021 graduate
Stefani Settle 2022 graduate
Cathy Jaimison LMT graduate 2019
Kimberly Floyd LMT Graduate 2021
Jeyd Jones LMT 2023 graduate
Holly Herrell
Graduates in Fort Smith, Central Arkansas and Oklahoma
Preslie West 2022 graduate
Raymond Graham LMT 2022 graduate
Raymond is working at Inner Peace in Fort Smith.
Mitzy Jones LMT2022 graduate
Katie Evans LMT Graduate 2021
Licensed elsewhere in the US
Lexy Diaz LMT Graduate 2021
Julia Chandler graduate 2021
The Black Brook Community – supporting people and businesses
Blake Street House
BodyWorks Fayetteville
Derrick Dohmen LMT graduate 2021